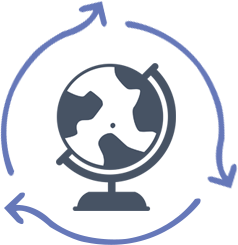 Multi Language 360 Feedback
Hello! Bonjour! Hola! Ciao! Guten Tag! Olá!
Need a multilingual 360 feedback system? Our fully managed, multi-language 360 service is specifically designed for global organisations who:
Want a 360 survey tool build around their organisations needs
Will have some (or all) of the people contributing to the 360 process who do not have English as their first language
Want a 'hands off' hassle free implementation service
With this package Lumus360 develop for you a fully bespoke 360 feedback multi-language feedback tool, administer its implementation and support in any other way we can:

Our clients span the globe and as an industry leader in multi-language 360 solutions, we have first hand experience of developing tools in many languages, including: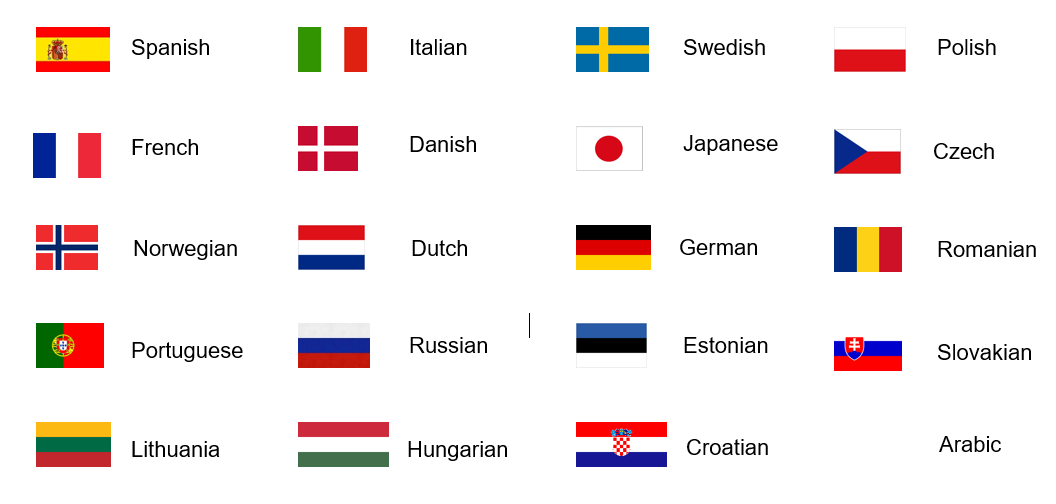 Bespoke multilingual build
This is a customised service, developed around your questionnaire, user journey and the range of languages needed by your organisation. In addition to being user friendly, secure, simple and intuitive, the user journey also enables participants and their respondents to switch between languages at the click of a button, meaning everyone can complete some or all of their allocated activities in their preferred language.
Our multilingual tools are highly customisable. You decide:
What languages are available for all screens, emails and reports
The questions and rating scale – please note: we also provide (free of charge) a 360 feedback questionnaire design service if needed
The branding
The user journey - how the process will work
The text that appears on screen, in emails and in reports build times are normally between 3 – 4 weeks and our experience shows the ideal sequence to be:
Design, build, pilot and make updates in English (typically 2 weeks)
Translation work completed (typically 1 week)
Multilanguage build (typically 1 week)
Please note, Lumus360 do not use any form of automated translation software, but build each multilingual page separately, thereby guaranteeing excellence in translation/ the text that users see.
Fully managed implementation
Our dedicated key account managers provide end-to-end administrative support, the aim being to ensure a hassle free process where your 360 project runs smoothly in the background.
In simple terms, you tell us the names of the people you would like to receive feedback and the date reports are needed and we do the rest, ensuring reports are delivered on time. Your key account manager will:
Get things underway - Input any participant/respondent details, update emails, set system timelines, allocate questionnaires etc.
Provide all administrative support - For example,

Deal with any undeliverable emails
Respond to inbound technical and contextual email and telephone queries

Monitor progress to keep things on track:

Keep an eye on progress, chasing (politely) those who haven't completed their questionnaires
Only raise issues that require a client decision to be made

Produce and distribute reports – Ensure that reports reach the person who needs them at the right time.
Even though we manage the complete process on your behalf, we also provide direct access to the system, so you can also keep an eye on things should you wish to do so.
Feedback Reports
Using our standard 360 feedback report as the foundation. Lumus360 can tailor reports to suit your specific needs. We are normally asked for either:
Reports in the participant's preferred language
Bilingual reports, normally in English and the participant's preferred language
Pricing
Our multi language survey tool pricing structure is very simple. We don't charge for consultancy, questionnaire development, design, initial system building etc. – You only pay for:
The building of any multilingual pages – This is a 'one off' fee, for each language used and covers the cost of developing all aspects of the multilingual journey (emails, online screens, feedback reports etc). The fee comprises of two parts:

The cost of building the multilingual pages - £150 plus VAT
If needed - Any 'actual' costs incurred for translation work. If Lumus360 use a local translation service the normal cost is approx. £230 per language. Alternatively, organisations can use their own internal resource to complete this work

Feedback reports - £110 plus VAT for each feedback report
Optional - 360 feedback coaching, facilitation or training
Whilst 360 degree feedback is a powerful tool, just participating in the exercise does not guarantee results. Our experience suggests that without some form of feedback support, the majority of participants do not have the knowledge, skills or 'feedback maturity' needed to develop balanced action plans and see them through to fruition.
Lumus360 provide 2 key support services:
Feedback facilitation and coaching:
Individual coaching - Typically a 2 hour session in which the 360 degree review coach supports the participant to convert their feedback report into a next steps action plan - £250 + VAT per person
Group facilitation - A one day workshop for up to 12 participants. The session results in everyone walking away with a clear development plan based on their 360 feedback - £900 + VAT
Train the 360 coach – These workshops are designed to provide up to 12 delegates with the skills, experience and confidence needed to effectively facilitate/coach others through their 360 feedback reports - £750 + VAT.
Free consultancy and outstanding customer service throughout
Much more than just a 360 technology provider, with Lumus360 you also get:
The know-how to get 360 degree feedback right
Access to our free questionnaire design service
A bespoke and branded 360 assessment tool to meet your needs
Outstanding client support
Free access to all the resources and supporting materials necessary for success
Looking for something else?
Check out our other 360 feedback products