360 Feedback - Multi Language Capability
Hello! Bonjour! Hola! Ciao! Guten Tag! Olá!
Ideal for multi-national organisations or those with multi-language work environments. Our multilingual capacity allows you to run your 360 feedback process in multiple languages simultaneously.
Probably the best multi-language 360 feedback software available. Our solution enables users (participants and respondents) to complete 360 feedback activities in their preferred language and for reports to be produced in any language.
The key Lumus360 multi-language user features are:
System emails can be sent in a user's preferred language or in multiple languages
End-users can select the language they would like to complete their 360 activities in
Once a user's preferred language is identified, the system will then automatically default to that
Users can swap between languages in one simple click
No limit on the number of languages or which ones are available
Reports can be fully translated
Where needed, respondent comments are translated to maintain anonymity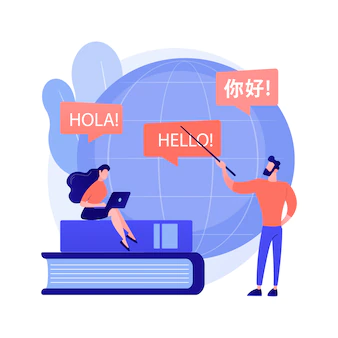 Experience to date
We've run 360 feedback processes using the following languages:
| | | |
| --- | --- | --- |
| Albanian | Maltese | Finnish |
| Italian | Croatian | French |
| Arabic | Norwegian | Spanish |
| Japanese | Czech | Georgian |
| Korean | Danish | Swedish |
| Bengali | Polish | German |
| Latvian | Dutch | Greek |
| Bulgarian | Portuguese | Thai |
| Macedonian | Romanian | Turkish |
| Chinese (Mandarin) | Russian | Hungarian |
| Malay | Estonian | Welsh |
Development
Our preferred development approach is to initially build (and pilot) the system in English. We can then incorporate translated versions of the online screens, emails and reporting templates based on your needs/ preference.
The amount of multi-lingual availability offered to users is flexible, solutions include:
Questionnaires only
Questionnaires plus all other online screens
Questionnaires, online screens and emails
Questionnaires, online screens, emails and feedback reports
We are also very flexible with how the translation work is done. Typical approaches include:
You provide the translations
We complete the translation work, by either:

Using automated machine translation technology (at no cost to you)
Using a local translation house (invoices are passed onto the client)

We complete the translation work using machine translations technology and you then proof read everything
There's no restriction on the number or type of languages used and bringing each new language on board normally takes a couple of days.
User Experience
In addition to being user friendly, secure, simple and intuitive, the user journey also enables participants and their respondents to switch between languages with ease, meaning everyone can complete some or all of their allocated activities in their preferred language.
The language can be changed on any page and it couldn't be easier to do. The user simply selects the language of their choice from the drop down list...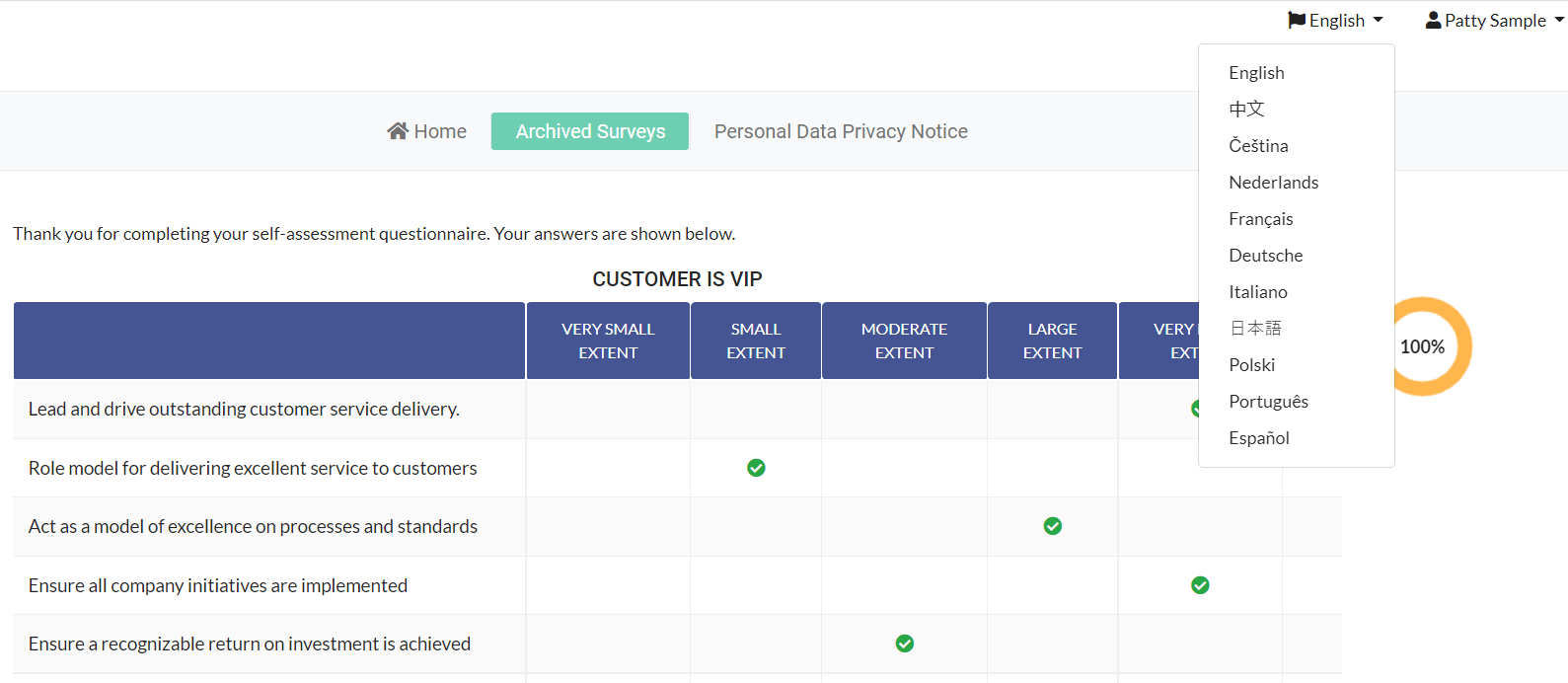 360 feedback reports can be produced in either English or the participant's preferred language.
Pricing
We don't charge for any development/ translation work we do, or for adding the multilingual functionality. You simply pay a flat rate of £95 plus VAT per report where a multi-lingual platform is used.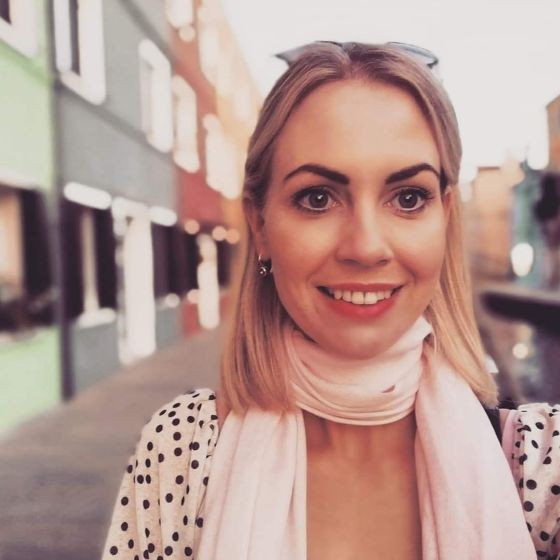 Lumus360 has helped provide exceptional service with over 100+ 360 appraisals launched over the last year. They have supported us with creating a bespoke multi-lingual questionnaire in 14 different languages. The Lumus360 team are always incredibly diligent with all of our projects and very helpful with all of our participants. I would highly recommend Lumus360 to anyone looking for 360 degree feedback.
What's next?
Whether you want more information, a fully costed a proposal, or just need some advice, we're happy to help.