About Lumus360
Established in 2000, Lumus360 are the UK's leading provider of 360 degree feedback tools and services for organizations, trainers and consultants.
With our foundations in leadership/ management development and with cutting edge technical knowhow, we've developed a reputation for being the 'go to' people for 'everything 360 degree feedback'.
Over the last 22 years, we've had the privilege of building in excess of 1000 bespoke 360 feedback tools and have developed expertise, second to none when it comes to the design, build and implementation of 360 degree feedback in the context of:
Supporting leadership and management development programmes
Embedding new ways of working/ realigning management cultures to behavioural and organisational values frameworks
Continuous personal/ professional development - Enabling managers to take their performance to the next level
Supporting underperforming managers to raise their game
Aligning 360 degree feedback into performance reviews
Based in Chepstow (UK), the Lumus360 team bring a powerful mix of organisational awareness, senior development experience and technical excellence that enable us to:
Build 360 degree feedback systems that without comprise, always meet our clients expectations
Offer a range of implementation options – Everything from our hands off – end to end bureau service, through to handing the software over to you to – leaving us to provide outstanding technical support if needed
Provide a variety of feedback reports including individual, comparative and group / training need summaries
Provide a range of training and coaching support packages that ensure feedback is converted into 'value add' people and organisational development outcomes
Ensure excellence in customer service – Everything from replying to queries within the hour to getting the whole thing right first time
Specialists in Providing 360 Degree Feedback Services
The Lumus 360 degree feedback tool offer is second to none. Our easy to understand approach and transparent pricing structure ensure clients get the best value solution for them, with minimal risk and no hidden costs.
Regardless of whether you want 7 or 7,000 feedback reports, our approach is the same and comprises of 3 clear components:
Fully customisable 360 platform build
We'll customise our proven, established 360 feedback software to meet your specific needs. This isn't a drawn out process but does enable you to request an unlimited number of updates and tweaks to ensure your 360 degree feedback tool, looks, feels and works in exactly the way you'd like it to
Flexible implementation options
Once built, we offer a range of implementation options based on how much (or little) input you want to have
Optional supporting services
Research suggests that participants going through the 360  feedback process for the first time are more likely to capitalise on the experience if they are supported to convert their reports into a meaningful personal development plan. Lumus360 offer a range of coaching and training solutions ot support this.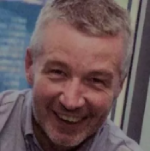 "Lumus360 developed a bespoke 360 degree feedback tool for us to use with over 200 of our employees. I was impressed with how flexible Lumus360 were in their ability to customise the feedback process to meet our needs, with regards to the branding, layout of the report and the questionnaire. I would definitely recommend Lumus360 to anyone looking for a 360 degree feedback system"
Introduced in its current form in the 1970s (there is some evidence to suggest it was initially used as far back as the 1940s), it is now most commonly referred to as either '360 degree feedback', '360 appraisal', '360 review pro', '360 feedback', 'multi rater feedback' or 360 degree evaluation and is predominantly used as either a leadership development tool (91% of our clients use it for this) or as part of an annual review process / performance appraisal process.
Whilst there are many 360 degree feedback definitions (the Wikipedia one is good), the underpinning concept is to provide participants with anonymous feedback from multiple sources (usually their line manager, direct reports, colleagues, any other key stakeholders and sometimes external sources) on how they are seen to lead and manage others. The feedback is then collated into a report that can be used for a variety of purposes.
Early iterations consisted of internally driven, paper based questionnaires that were manually processed and thus prone to error, sometimes causing those participating to distrust the feedback process. Today, the best 360 degree feedback tools are online and fully automated.
The whole process typically takes about four weeks and involves:
The participant identifying a group of people (normally their line manager, direct report(s), a selection of peers / staff members and some other key stakeholders) who's developmental feedback they would find useful. They are also asked to complete a self-review questionnaire
Invitations are then sent to all respondents (those giving feedback) asking them to provide anonymous feedback by completing an online questionnaire. Questionnaires normally comprise of a combinations of tick box and open ended questions
All of the feedback responses are then collated into a feedback report
When used for developmental purposes, many organizations also provide some form of coaching / facilitation support to help participants convert their feedback into a development plan and then provide follow ups to ensure value add outcomes are achieved
Benefits of using 360 degree feedback surveys
When used well, the most commonly associated benefits are:
Providing valuable feedback into ongoing professional development
Gaining greater self-awareness
An opportunity to discover any blind spots
Better understanding of what others perceive to be their strengths
Understanding where others perceive development opportunities
Taking control and ownership of self-development
Supports leaders to 'get it right'
Provides the foundation for development conversations
Reinforces a culture of constructive feedback and open communication
Embeds expected working behaviours/ helps raise company performance
Further develops a culture of continuous performance improvement
Enables the identification of individual, team and organisational training needs
360 degree feedback - Uses within manager development
360 feedback is viewed as critical components in a wide range of management development interventions. The most common uses of 360 degree feedback are for:
When Used For Performance Coaching
Used at the beginning of a coaching relationship, a 360 degree feedback report can be a powerful 'accelerator' and 'alignment' tool. By clustering and prioritising any undesirable feedback results the participant and coach can quickly gain a clear picture of where their coaching sessions should focus, ensuring key development issues are recognised and addressed. This approach to performance coaching ensures a needs driven focus based on valid, factual, accurate behavioural information.
When Being Used For Personal Development
Used as part of a 'life coaching' programme or as an annual development/ career development tool/ 360 feedback can be used to provide genuine insight into an individual's working style across a spectrum of leadership and management behaviours and into how their 'personal brand' is perceived, enabling clarity of direction for future development and career planning to be identified
When Used For Development Programmes
Used at the beginning of a leadership or management development programme, 360 degree feedback tools can be used to:
Inform (or determine) programme content - The feedback data from a group of people can be combined into a training needs summary report that provides an aggregated view of the group's strengths and key development areas. Using 360s in this way enables programme designers to effectively tailor their programme content to meet specific identified needs.
Individual alignment - Providing programme participants with feedback against what is expected of them in their role and then supporting them to convert their lower ratings into a meaningful development plan for the programme is a great way of making the programme 'real' for them and ensuring that they start their development journey with a clear picture of what success from the programme will look like for them.
When Used For Talent Management
Whilst 360 degree feedback provides insight into a participants past and current behaviour, when the framework of questions used includes those attributes and qualities needed to work at more senior levels or those behaviours associated with 'high potential' they can also act as an indicator of future performance and growth potential. 360 degree feedback can be a powerful component within a talent management programme and is often used to:
Benchmark / identify the talent strength within an organisation.
Identify those individuals who have the potential to operate at the next level.
Highlight how ability and potential can be developed.
Act as a progress measure.
Provide evidence based data for any prospective 'chessboard' talent management process.
When Used For Team Feedback
Just as an individual 360 provides a snapshot of how the participant is seen by those they work with, a team 360 feedback report collects feedback from groups of stakeholders from across the organisation. This tailored survey provides excellent feedback for use in team development sessions and can be used to help teams gain clarity of purpose and direction, understanding the expectations of stakeholders and providing a clear picture of a team's strengths and weaknesses.
When Used For Individual Contributors (for people without direct reports)
We are frequently asked to provide feedback tools for individual team members who want to gain development feedback on their personal effectiveness in order to improve with their career development. Questionnaires are typically built around a range of individual skills areas such as planning, use of time, delivery, relationship building, influencing, customer focus, self-confidence, continuous improvement etc.
360 degree feedback - When used to measure employee performance/ as part of performance appraisals
Some organizations use 360 feedback over traditional feedback (top down) to provide an 'all round view' of performance as part of the appraisal feedback process. The feedback is used by human resources professionals and line managers to measure performance reviews and contribute to development discussions. Used in this way, the tool can also act as a management strength benchmark, as well as highlighting individual personal strengths and development opportunities