About Lumus360
Established in 2000, Lumus360 are the UK's leading provider of 360 degree feedback tools and services for organisations, trainers and consultants.
With our foundations in leadership/ management development and with cutting edge technical knowhow, we've developed a reputation for being the 'go to' people for 'everything 360 feedback'.
Over the last 18 years, we've had the privilege of building in excess of 800 bespoke 360 feedback tools and have developed expertise, second to none when it comes to the design, build and implementation of 360 feedback in the context of:
Supporting leadership and management development programmes
Embedding new ways of working/ realigning management cultures to competency and behavioural frameworks
Continuous personal development - Enabling managers to take their performance to the next level
Supporting underperforming managers to raise their game
Based in Chepstow (UK), the Lumus360 team bring a powerful mix of organisational awareness, senior development experience and technical excellence that enable us to:
Build 360 feedback systems that without comprise, always meet our clients expectations
Offer a range of implementation support options – Everything from a hands off – end to end bureau service, through to just providing outstanding technical support while our clients take the driving wheel
Provide a range of training and coaching support that ensures feedback is converted into 'value add' people and organisational development
Ensure excellence in customer service – Everything from replying to queries within the hour to getting it right the first time
Specialists In Providing 360 Degree Feedback
The Lumus 360 feedback tool offer is second to none. Our easy to understand approach and transparent pricing structure ensure clients get the best value solution for them, with minimal risk and no hidden costs.
Regardless of whether you want 7 or 7,000 feedback reports, our approach is the same and comprises of 2 stages:
Stage 1 – We'll customise our proven, established 360 platform to meet your specific needs. This isn't a drawn out process and enables you to request an unlimited number of updates and tweaks to ensure your 360 feedback tool, looks, feels and works in exactly the way you'd like it to
Stage 2 – Once built, we offer a range of implementation options based on the number of people who will go through the process and how much (or little) input you want.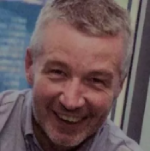 "Lumus360 developed a bespoke 360 feedback tool for us to use with over 200 of our employees. I was impressed with how flexible Lumus360 were in their ability to customise the system to meet our needs, with regards to the branding, the layout of the report and the questionnaire. I would definitely recommend Lumus360 to anyone looking for 180 or 360 degree feedback systems."
2021 in numbers

0
Reports produced

0
Happy clients

0
Cups of coffee consumed
What is 360 feedback?
Introduced in its current form in the 1970s (there is some evidence to suggest it was initially used as far back as the 1940s), it is now most commonly referred to as either '360 feedback', '360 appraisal', '360 review' or 360 degree evaluation and is predominantly used as either a leadership development tool (91% of our clients use it for this) or as part of an annual review / performance appraisal process.
Whilst there are many 360 feedback definitions (the Wikipedia one is good), the underpinning concept is to provide participants with feedback (often anonymised) from a range of sources on how they are seen to lead and manage others. The feedback is then collated into a report that can be used for a variety of purposes.
Early iterations consisted of internally driven, paper based questionnaires that were manually processed and thus prone to error, sometimes causing those participating to distrust the process. Today, the best 360 feedback tools are online and fully automated.
Benefits
When used well, the most commonly associated benefits are:
Greater self-awareness
Discovering the blind spots
Better understanding strengths and development opportunities
Taking control and ownership of self-development
Supports leaders to 'get it right'
Provides the foundation for development conversations
Reinforces a culture of constructive feedback and open communication
Embeds expected working behaviours
Further develops a culture of continuous performance improvement
Uses within manager development
360s are viewed as critical components in a wide range of management development interventions, including:
Performance Coaching - Used at the beginning of a coaching relationship, a 360 degree feedback report can be a powerful 'accelerator' and 'alignment' tool.
Personal Development - Used as an annual development tool, 360 feedback can be used to provide genuine insight into an individual's working style across a spectrum of leadership and management behaviours
Performance Management - A common trend is to use 360 feedback to provide an 'all round view' of performance as part of the appraisal process.
Development Programmes - Used at the beginning of a leadership or management development programme, 360 degree feedback tools can be used to inform (or determine) programme content and support individuals to identify their specific learning needs
Talent Management – When the right questions are used 360 degree feedback systems can also acts an indicator of future performance and growth potential.