The conventional approach to 360 feedback is to have a pre-determined set of questions and then leave the feedback collection window open for a fixed period of time (normally a couple of weeks). Feedback 365 takes a fundamentally different approach, in that participants can seek ongoing tailored and contextual feedback on an ongoing basis, at any time that suits them thought out the year.
Key differences between feedback 365 and conventional 360 feedback
| Conventional 360 feedback | Feedback 365 |
| --- | --- |
| Fixed feedback collection time line | Open feedback window |
| Set questionnaire | Tailored questions |
| One off activity | Ongoing/ continuous feedback throughout the year |
| One-way feedback | Two way dialogue creation |
| Summative and time bound reporting | Ongoing reflective feedback log |
| Anonymous feedback | Accountable |
| 20 minute activity | 5 minute activity |
| One off self-review | Ongoing reflections |
Who would use this?
Our 365 software solution is ideal for larger organisations (100+) who have already used 360 feedback and now want to take the giving and receiving of feedback to the next level of maturity.
Cost
For this package, Lumus360 charge an annual licence fee based on the number of users (participants). The fully inclusive licence fees are:
| Total number of reports required per annum | Total Cost (Ex VAT) | Notes |
| --- | --- | --- |
| Between 100 - 200 | £7,300 | I.e. as low as £36 per report |
| Between 200 - 300 | £8,300 | I.e. as low as £27 per report |
| Between 300 - 500 | £9,400 | I.e. as low as £18 per report |
| Between 500 - 1000 | £10,500 | I.e. as low as £10 per report |
| 1000 plus | £12,500 | Unlimited report downloads |
How does it work?
It's really simple!
Encouraged through the receipt of monthly motivational emails, participants can invite feedback from anyone they like and at any point throughout the year.
To invite feedback, participants simply click on a link and identify the behavioural/ competency areas they would like feedback on and then add the name(s) of those people they would like the feedback from
Respondents then receive an invitation asking they complete the questionnaire
Participants are informed as each questionnaire is submitted and can then instantly download the feedback as part of a consolidated report
Why Feedback 365?
Using this approach means that 360 feedback is:
Timely – Participants can invite feedback at any point in the year
Targeted – Questionnaires are tailored by the participant to suit the audience and working context by allowing them to:

Select what competencies/ behaviours are to be included in each questionnaire
Seek generic feedback (strengths and development opportunities) in the context a specific activity/ event/ project etc

Instant reporting – As each piece of feedback is received, participants receive a link to download the latest version of the report
Accumulative reporting – Each piece of feedback is saved in the report, that results in a reflective feedback log that could also form part of the annual review process
Dialogue creation – As each piece of feedback is received, participants are invited (through the click of a button) to send the respondent a 'thank you – that was helpful message' and/ or ask a follow up question
Feedback culture building – Everyone aspires to a having a working environment where feedback is timely, face to face and conducted in manor that builds relationships and grows both giver and recipient. The Feedback 365 survey tool has been specifically designed to accelerate the process of getting people to that point
What Next?
Lumus360 are nearly ready to formally launch this new and very exciting product, so please get in touch if you think this could be the 360 software solution for you.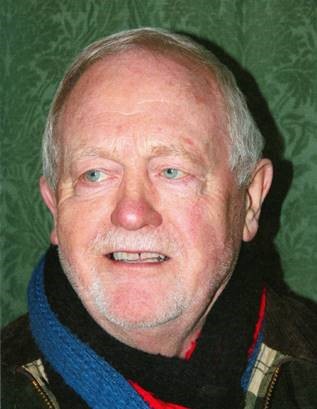 Building a 360 appraisal instrument is a complicated task, however it was made easier by their experience, expertise and brilliant communication skills. To top it all off their services were very competitively priced.
What's next?
Whether you want more information, a fully costed a proposal, or just need some advice, we're happy to help.